Pineau des Charentes or simply 'Pineau', is a French aperitif.  The drink is actually not very well known abroad, but in Charente it plays a rather important role.
Pineau is fortified wine, vin de liqueur, blended of slightly fermented grape must and eaux-de-vie (Cognac). Pineau should be served chilled, at 8 to 10 °C, in a tulip shaped glass (like the sherry glass). The shape of such a glass lets the aroma develope.
There are comparable, quite similar products in France, depending on the region. Some might confuse Pineau with troussepinette but that one is very different in its fruits notes. Comparable is also the Macvin of the Jura, or the Armagnac product Floc de Gascogne. And Pommeau is also blended apple juce with apple brandy. Those products are even less known than Pineau.
The little brother of Cognac
There is a legend about Pineau: it was discovered by accident! During the harvest of 1589, a farmer put grape must into a barrel, that he believed was empty. But actually that wasn't the case. He forgot to empty the barrel, it contained some eau-de-vie.
A few years later cellar masters found the barrel – and discovered the highly enjoyable blend of juice and Cognac. From this day on, the Charentais people had a new drink: Pineau.
There is white and red Pineau.
White Pineau
Ugni Blanc, Folle Blanche and Colombard are used for the white Pineau, which is more common than the red one. Sometimes you'll have Sémillon, Sauvignon Blanc and Montils which is used for production. The blend must be stocked for a year and a half, including at least 8 months in an oak barrel.
The ABV of a White Pineau lies between 16 and 22%. The color, ranging from pale yellow to a dark golden colour, with thick legs. The taste of Pineau is sweet but also balanced in a way, that acid notes come through. There are lots of different Pineaus and aromas.
Some Pineaus get aged for 5 years in barrels, often even for several decades. A White Pineau can really be a nice apiritif or even used for desert, as a substitute for ice wine or sweet wine.
Red Pineau
The red Pineau is more popular in the region of Charente. This Pineau is made from dark, red grapes such as Cabernet Franc, Cabernet Sauvignon and Merlot. The Pineau is aged for at least a year and two months, including the same time of eight months aging in Limousin casks. The ABV is like the White one, normally it is around 17%. The color can be rosé to deep brown-red, mahogany, copper.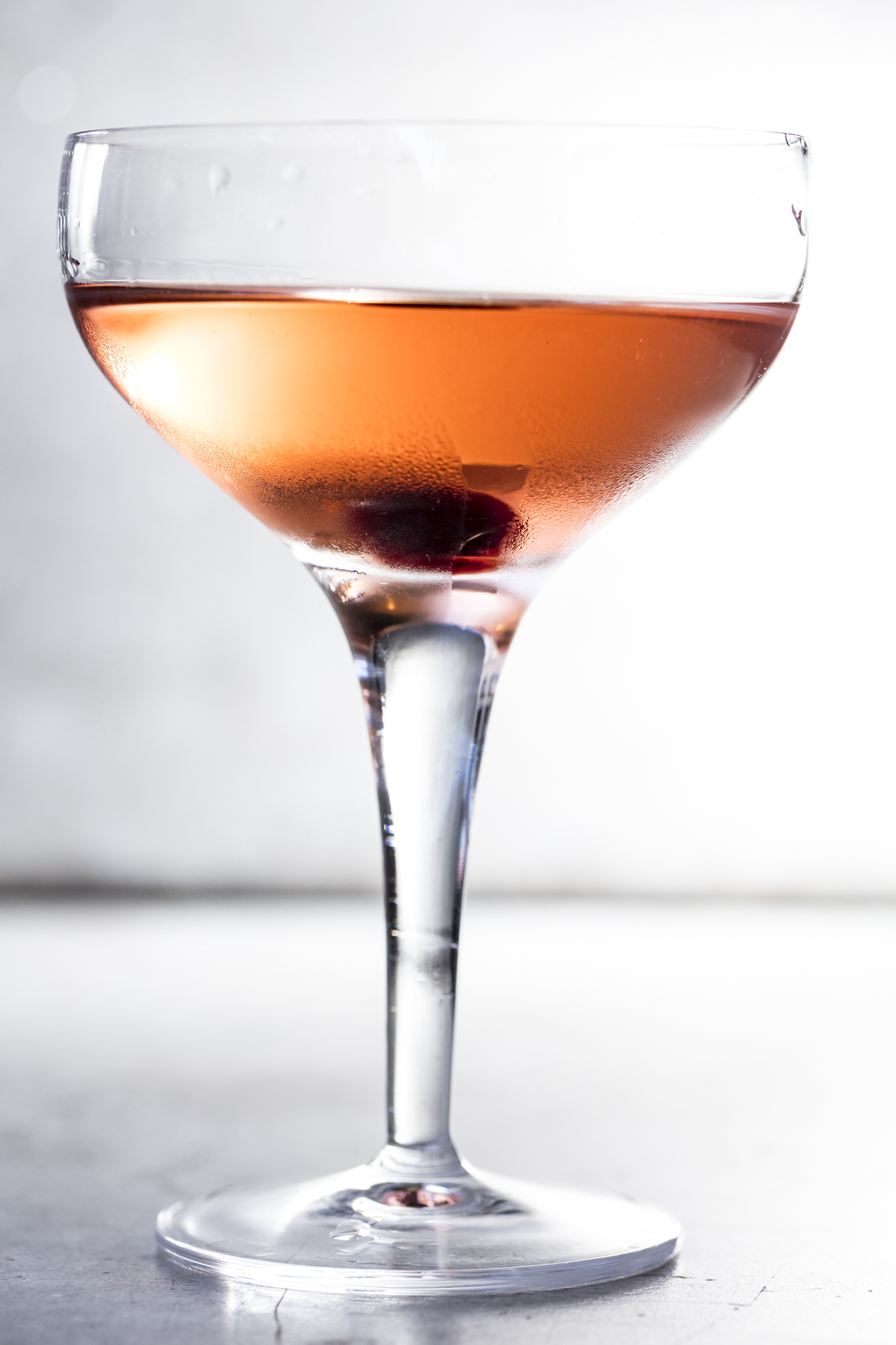 One word to ageing: Like Cognac, Pineau has a classification with 5 years minimum in oak barrels for Vieux and 10 years for Très Vieux.I tried it several times and it's a great ingredient. Pineau is just great for cooking – try it with Foie Gras for instance. Of course, Pineau can be used for several Cocktails and mix drinks.
From harvest to bottle: The process of Pineau making
1. Harvest
September, sometimes October: The grape harvest lasts for two weeks
2. Pressing
White grapes get pressed, while the red grapes have to be stocked for several hours in order to gain the desired colour
3. Blending
Preventing fermentation, the grape juice is now mixed with Cognac (at least 60% ABV). The Pineau must be aged minimum 1 year.
4. Ageing
Ageing of Pineau takes place in oak barrels. The difference between white and red Pineau: While the white one ages for at least one and a half year, including one year in barell, the red and rosé Pineau are aged for one year, including 7 months in oak casks. The ageing is critical for the process – it gives the Pineau the nutty notes. Long ageing in barrels makes Pineau smooth and aromatic.
5. Bottling
Pineau des Charentes must be bottled in the region of Charente.
Cooking & Cocktails with Pineau
I tried it several times and it's a great ingredient. Pineau is just great for cooking – try it with Foie Gras for instance. Of course, Pineau can be used for several Cocktails and mix drinks.
Pic Copyright: les Echos, Pineau.fr