When it comes to asking what is Hennessy, then for those of us who already are wedded to the largest of the cognac houses, then it seems a pretty simple question. Admitted, this is slightly off topic.
What is Hennessy? How much does Hennessy cost?
But actually, it's not quite as simple as you might first think.  Because the word 'Hennessy,' means different things to different people, depending on where your loyalties lie.
You see, Hennessy doesn't just apply to cognac. As you can see from below, the name has many connotations, depending on your way of thinking. So when we ask 'what's the price of Hennessy,' you first have to understand exactly what Hennessy you're talking about. For instance, the name can apply to cars, hammocks (yes, you read that right, a hammock), films and sports, as well as XO, VSOP or any other type of cognac you care to think of.
So let's take a little look at what the word Hennessy might mean to various sections of society.
Hennessy Venom GT? Hennessy Cadillac?
No it's not Hennessy-Honda nor is it Hennessy-Lexus. Did you know that one of (if not the) fastest cars in the world is the Hennessey Venom GT?  A sexy little number if you're into your motors, with a top speed (according to gizmag) of 265.7 miles per hour (426.7 kms per hour).  Every inch a sleek sports car, the Hennessey Venom GT is certainly a car only for those who can afford the millionaire lifestyle, as this little baby will set you back a cool $1.2 million US dollars (not including options or shipping).
Or what about a Hennessy Cadillac.  A nifty little 1,226 horsepower muscle car with a 6.2 liter engine.  Push the accelerator down and you can go from 0-60 mph in 2.9 seconds, and hit a top speed of around 242 mph.  But if you want one, you'll need deep pockets and a bit of luck, because only 12 of these will be made.  And the price of a Hennessy Cadillac?  Somewhere around the $500,000 US dollar mark. Best put it on the Christmas list then…
If these two are a little out of your price bracket, then why not settle for the (somewhat) more modest Hennessey Camaro ZL.  Once again, what many guys might refer to as a 'babe magnet,' this flashy beast rocks in at around $60,000 US dollars for a top of the range model.  With a 6.2 liter V8 engine, the Hennessey Camaro ZL is certainly not a car for Driving Miss Daisy.  But you do have to admit, it would look pretty cool sat on your driveway…
And have you noticed one thing already when it comes to Hennessey sports cars?  And that's the subtle difference in the spelling of the word.  Because as we all know, Hennessy Cognac is spelt in just that manner: H-E-N-N-E-S-S-Y.  But the cars have an extra 'e' stuck in there: H-E-N-N-E-S-S-E-Y.
So, what other items are there that you can purchase that come under the question, 'What is a Hennessy?'
The Hennessy Hammock
Yep – a hammock!  But not just any old hammock, because the Hennessy Hammock bills itself as the 'most innovative solution to lightweight, comfortable camping on the planet.'
Wow, that's some boast!  Apparently these can be found in every variety, and have a patented design, weight and purpose for every camping situation you can think of.  From winter camping, jungle camping, snow camping or anywhere you wish to sleep on the planet, there's a Hennessy Hammock suitable for your every need.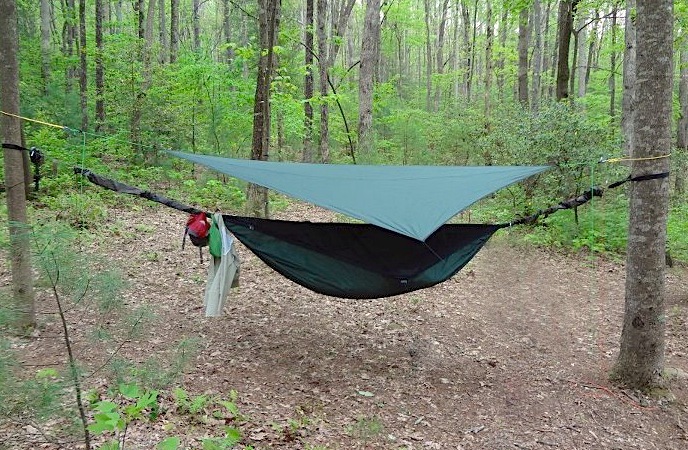 Lightweight and easy to set up, the Hennessy Hammock provides a comfortable bed that keeps you up off the ground and protected from the elements (according to their advertising).
And the price of one of these 'super beds?'  Around $200 US dollars, depending on the model you choose to purchase.
Hennessy Cognac
At last, getting to the important stuff…  Hennessy Cognac.  If you're new to cognac then you'll probably be amazed at how many different types of Hennessy Cognac there are.  From Hennessy White to Hennessy Black, there are many different types of Hennessy liquor, each with its own inimitable taste.
But when it comes to value for money for a Hennessy item, then surely Hennessy alcohol has to provide the best.  After all, at around $150 US dollars for a good bottle of Hennessy XO Cognac (and much less for a Hennessy VSOP), this can provide the purchaser with just as much pleasure as a ride in a Hennessey Venom GT or Hennessey Cadillac.
And let's not forget Jill Hennessy…
… the Canadian born actress and musician who's starred in films such as Most Wanted and Robocop 3, as well as in the TV series Crossing Jordan and Law and Order. We've no idea how much it would cost to purchase the talents of Jill Hennessy for a movie or TV show.
Ah well, we'll just have to stick to our favorite bottle of Hennessy cognac.  And actually, that's not really such a hardship to have to cope with…
Discover the Cognac House of Hennessy and their products.
Image credits: Wikipedia, Hennessy.com, hennessyhammock.com