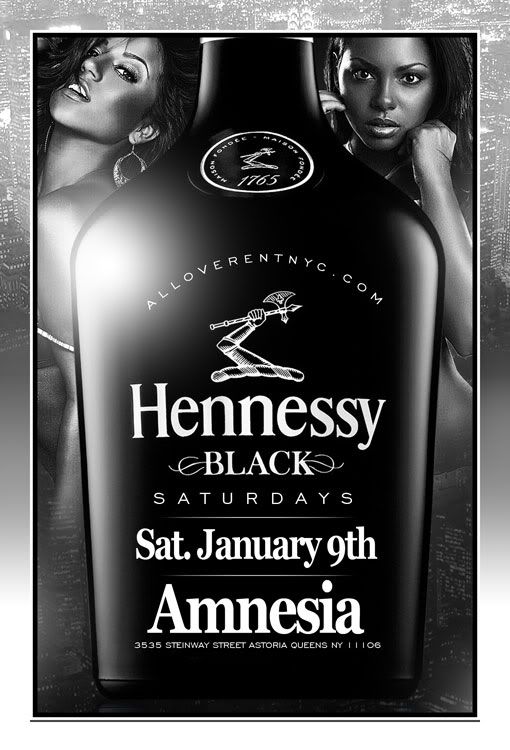 An Event DJ Program for the  'Done Different' campaign

Hennessy, the most succesful Cognac producer and seller in the world, announced its HennessyBlack DJ Mixmasters program: It will be part of the 2010 Winter Music Conference, one of the largest music gatherings worldwide. And the Cognac house does it again: Marketing their contemporary product HENNESSY BLACK, targeting young music/RnB consumers. By organizing events, Hennessy succesfully makes their brand being associatedwith DJs, fun and 'hip' urban culture. That is exactly where they want to be…
There are 8 DJs in the Hennessy Black selection. This campaing will transport the 'Done Different' experiences to parties, clubs and 'the hottest locations' in the US.
The DJs will not only be mixing music, but also act mix drinks and create their own Cognac cocktails – for their friends and VIPs: Blending music and drinks.
"The new Hennessy Black brand is truly a symbol of Hennessy 'Done Different.' The partnership with the DJ Mixmasters is an ideal way to showcase how perfect Hennessy Black is for high-energy settings,"
said Andy Glaser, Senior Vice President Hennessy Business.
"Hennessy Black is a highly versatile new cognac and this program is a unique way to connect with our consumers' nightlife experiences."
There are two, well known musicians leading the group called DJ D-Nice and DJ Vice.
The other DJs are:
DJ Bobby Trends (New York)
He played for people like Mariah Carey, Jay-Z and R-Kelly.
DJ Brandi Garcia (Houston)
Brandi is especially extraordinary as she is the ONLY female in Texas that is on the radio, on television.
DJ Big Von (San Francisco)
Big played for artists, such as 50 Cent, David Banner, Mos Def, Wu-Tang Clan and Lupe Fiasco.
At the end of the day, unfortunately, the DJs mix the music.. and probably not really cockatils; probably it will only be a smaller marketing gag. Could be interesting if they would organize something comparable at a bigger scale, perhaps combined with a cocktail competition.
For more infos visit