You are a Cognac drinker! This is a photo collection of various people drinking Cognacs such as Churchill VS or Hine. You'll find some pictures of  famous Cognac drinkers and some of random people consuming Cognac. From celebrity to politician to gentleman – this is an ongoing account of personalities drinking Cognac, eau-de-vie, the water of life. And they all do the same thing: They taste it. They enjoy it.
First comes the nose…
… then have a slight sip
… enjoy it!… feel it..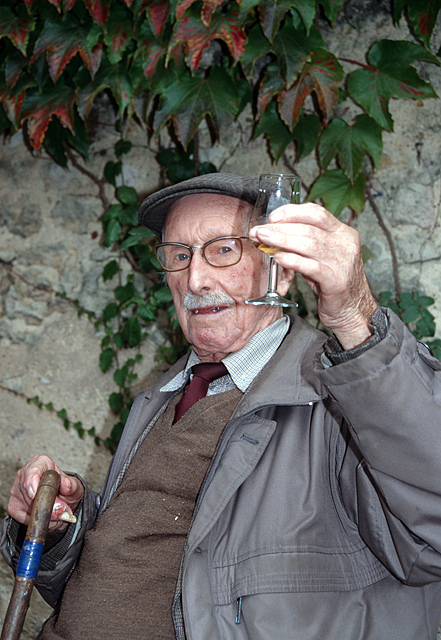 … and now think about it. What do you taste?
Taste again.. try to find something…
… feel the finish…
…and afterwards do not say "… but Beyonce had one of the best videos of all time!!"  – Kayne West
Okay, I must admit this is quite a silly article. The Kayne West joke has developed after a scandal of the US rapper at the MTV Music Awards.
Anyway Cognac can be a lot of fun sometimes. If you can think of any more Cognac drinkers I missed, please share your thoughts!